Hair fall is one of the most common but irritating problems face by masses around the globe. Hair fall not only causes you to the bald but also lowers your confidence and causes severe stress. In this article, I am here with Hairmax Laser Band Reviews which claims that it can cure 90% hair fall.
To cure the hair fall, thousands of medical researches were done, and thousands are still going on.
The whole market is full of various hair growth shampoo, conditioner, therapy, Hair supplements, and laser device. Finding the best out of these products is a tough task, especially in the case of a laser device.
After using several shampoos and other hair growth products, those who don't get a good result, left with only two options either you try a laser-based hair growth device or opt for hair transplant.
If you are a regular visitor to this site, you know me, but for the first time visitor let me tell you I am also a victim of hair fall and to cure my hair loss, I have tried lots of different products and devices.
To help millions of people like me, I decided to write various hair regrowth product reviews and share my experience with that particular product.
In this article "Hairmax Laser Band Review", I am here with all details and information about the Hairmax Laser Band, which you should need to know before making a buying decision. Go through the end of this article, and you will get an answer to all your queries related to Hairmax LaserBand.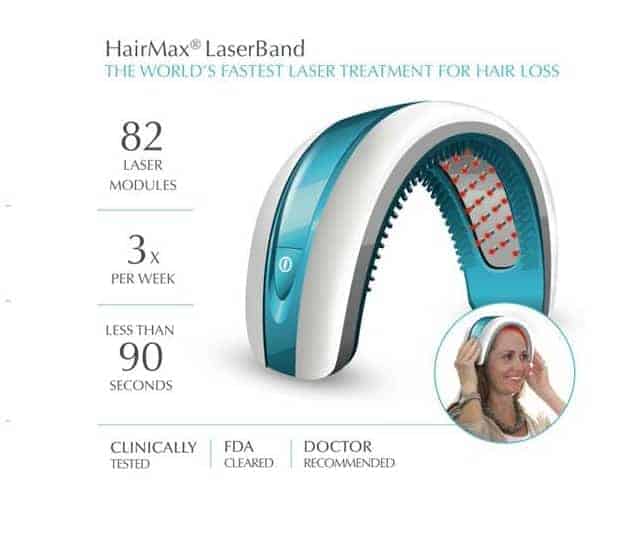 HairMax Laser Band Review
HairMax is one of the most reputed companies known for producing high-quality hair loss laser devices. The credit for introducing Lasercomb in the market goes to the Hairmax.
Nowadays, it produces a wide range of Laser devices to regrow your hair loss and reverse the hair thinning. Hairmax Laser Band is one of them.
Like all the Hairmax products, HairMax LaserBand is an FDA cleared product.
It includes high-quality medical-grade Laser[41 or 82], which is considered the best in restoring hair follicles and treating hair loss.
Unlike Capillus Laser Cap and iRestore, the Hairmax LaserBand does not contain any LED in it. In this device the LED replaced by the laser light because in the case of LED the light can get dispersed but in laser light, it precisely focuses on the affected part on our scalp.
It has a comfortable flex design that perfectly fits around your scalp no matter what is your scalp size, it fits perfectly.
Pros and Cons of HairMax Laser Device
It is a universal truth that nothing is perfect. In everything, there is a certain degree of imperfection, which we generally refer to as cons.
But if the number of cons and their effects are negligible compared to pros, we consider the product good.
So before deciding whether HairMax Laser Device is right for you Lets to have a look at some of the significant pros and cons of the Hairmax Laser band.
Pros
It is an FDA cleared product.
It can be used by another person in the family, which reduces the overall cost.
Its flex design easily fits all scalp sizes.
Its exclusive hair parting mechanism helps the laser light to focus on hair follicles evenly.
Cons
Like almost all laser devices, it will not give you instant results in one day or one week.
The area of scalp cover by laser band is comparatively less as compared to a Laser Cap or helmet.
If you have a balding spot for a long time, it is not suited for you.
In a few cases, the rechargeable battery does not hold the charge for a long time.
Is The HairMax Laser Band Safe To Use?
After going through several online user reviews and feedback, I did not find any users claiming the side effect caused by this laser band.
This product has been clinically tried on over 500 men and women, and no side effect reported in any of the people involved in the trial.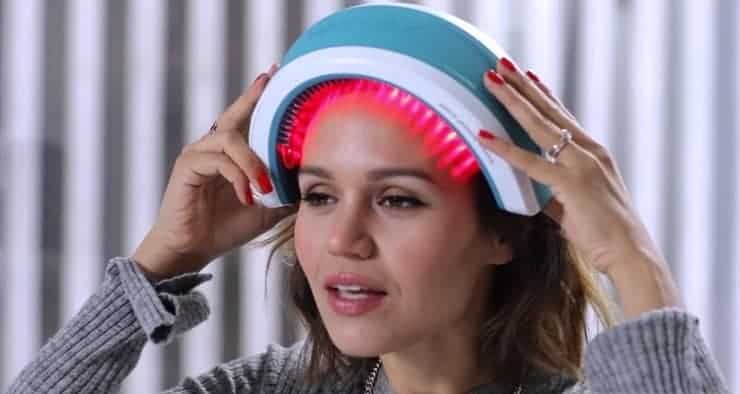 The Hairmax Laser Bands hold 14 international device licenses worldwide with 8 FDA clearances.
It has gone through 7 clinical trials, and features in 6 published Medical journals are sufficient proof to make HairMax Laser Band safe for use.
My husband has been using it for the last 5 months with Folexin Hair supplements, and to date, we haven't witnessed any side effects.
Based on documents and my experience with the Hairmax Laser band, I can say it is safe for use.
My Experience with HairMax Laser Band
After doing a lot of research and going through various reports, expert opinions, and user reviews, I ordered the HairMax Laser Band for my husband.
As it has a flex design, it comfortably fits on our scalp. After using it for three months, I found a few hairs on the bald patches of my husband and hair is also getting thicker.
Based on my experience, I can say it is good, but you have to keep patience; it is not a fast process. It will take time to get comparatively quicker results; you can combine it with Floxin hair supplements.
HairMax Laser Band Before and After Results
Here are some before and after results shared by HairMax laser band users-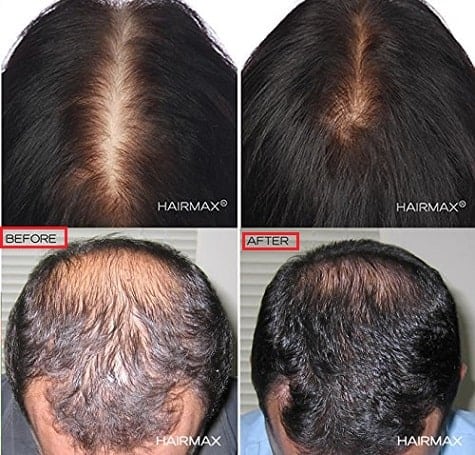 Conclusion: Is Hairmax Laser Band Worth A Buy?
Hairmax Laser Band is one of the most popular products of HairMax.It holds 8 FDA clearness and 14 international Medical license world wides, which means it is a well-certified Laser band capable of treating hair loss and reversing hair thinning.
Most of the user reviews of these products are in their favor, but there are few negative reviews, but the number of negative reviews is comparatively less.
Based on all information about HairMax laser Band available on the internet, it is worth a try and my personal experience with this product; I recommend it.
But it would be best if you went for the HairMax Laser band with Folexin Hair Growth Supplements. Because after regularly taking Folexin and the Hairmax laser band, I found that my hair growth was faster than my husband, who was not taking Folexin.
We are both taking a Folexin hair supplement containing Biotin and Fo-Ti, which are necessary for hair growth.