Are you facing hair fall or having thin hair? Is it due to your shampoo? Is shampoo bad for your hair? I know you've many similar questions in your mind. So, I've collected lots of information from dermatologists and experts.
I'll share all these pieces of information with you. I'm sure this information will help you to stop hair loss. It will help you in selecting the best hair shampoo for your hair growth.
So, keep reading…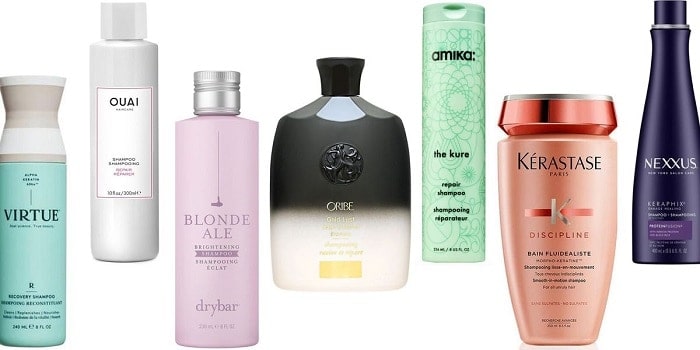 Is Shampoo Bad For Your Hair?
Hundreds of years ago hair Shampoo was invented by Indians, and from there, it reaches all around the globe. While going into details of shampoo, I found that hair Shampoo made by Indians consisted of a particular type of soil and effective herbs.
It was mainly used to wash oil from hair and to clean the scalp. Most importantly, it does not cause any harm to hair or the user's overall health.
But with the due course of time, the natural ingredients used in hair shampoo are replaced by the chemical compounds.
The excess use of chemical compounds in hair shampoo raises several severe health concerns.
But this is not the end; lots of fraud are also registered across the world related to the false and misleading claims made by hair shampoo manufacturers.
In the current scenario, there is a question, "Is Shampoo Bad For Your Hair?"
But before diving into it. It is necessary to know what is the actual work of shampoo, or in other words, why Indians invented shampoo? Once you know it, you can easily decide whether the shampoo is good or not.
Shampoo was invented to wash dirt and debris and odors stick to the hair and scalp, which was not possible to rinse with water.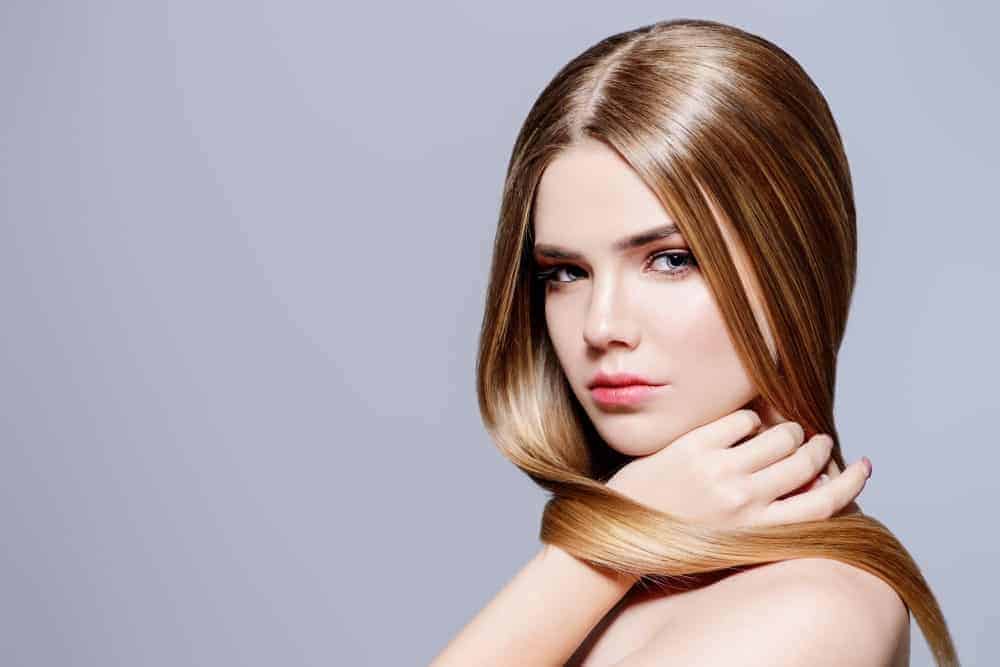 As deposition of dirt and debris causes dandruff, leading to infection on the scalp.
Nowadays, most of the shampoo contains harmful chemical ingredients to make it effective for hair regrowth but due to these harmful chemicals, several users of these shampoo diagnoses with severe side effects.
If you ask for the public opinion on whether Shampoo is Bad or good, everybody has their version.
But there is one common point that everyone shows their concern is the side effect of the chemical components used in the shampoo.
The use of chemicals like sulphur in hair shampoo to remove oil from hair causes severe side effects to the users, and there are many more similar ingredients used in the shampoo.
Is shampoo is Bad for Hair?
In my opinion, I can say Shampoo is terrible for hair only if you use a chemical-based shampoo or you use an overdose of shampoo. In both cases, your shampoo may harm you. If you are using organic hair shampoo in a fixed and recommended amount, it is suitable for your health.
One thing which I would like to highlight be aware that all the shampoo claiming itself as organic shampoo is not natural. So before buying a shampoo, always try to find the ingredients used in that particular shampoo.
How Often You Shampoo?
There is a very famous saying in the Indian subcontinent, drive from a religious book; I am using here the English version of that saying, i.e., " Excess of everything is dangerous," and it fits for all situations.
According to a report published in a prestigious journal, Americans used shampoo more than twice as compared to Europeans. We Americans use shampoo a minimum five to six times a week despite these U.S has the highest percentage of people suffering from the problem of hair fall.
Even our Mr.President Donald Trump is facing this problem of hair fall.
While discussing with several experts, I found that most of the experts agree that shampooing every day is not suitable for hair and scalp.
The daily use of shampoo can lead to stripping away the oils produced by the scalps, resulting in dry hair and prone to split ends and hair fall.
Washing hair weekly or even every other week might be enough for people with dehydrated hair, or you can use the shampoo once or twice a week for a better result.
Benefits of Using Shampoo
There are several reasons why using shampoo is important for your hair. Some of the benefits of using shampoo include: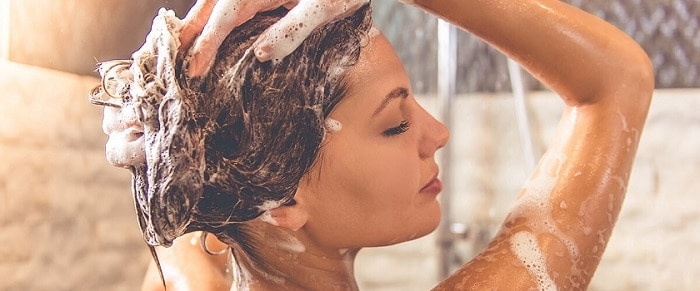 Cleansing Properties:
One of the main reasons behind the use of shampoo is its cleaning property. Water alone can't clean dust and oil stuck to the hair. Because water or most of the soap may not have the ability to dissolve the dirt material from your hair.
In almost every shampoo, an ingredient known as Surfactant is used to dissolve dirt and oily substance. This is why shampoo easily cleans the oil and dust, which are not removed by water.
Treating Scalp Conditions
It also cleans dandruff on the scalp and eliminates any infection caused by dandruff. It can also be used to treat various scalp conditions like Seborrhoeic dermatitis, which is also known as inflammation.
The shampoo helps in keeping scalp neat and clean, which plays a significant role in hair regrowth.
Cure Oily Hair
A person with excessive secretion of sebum in the scalp has Oily Hair. In oily hair, the dirt and pollutant quickly get stuck and cause harm to the hair follicles, or in many cases, it may cause hair fall.
With the use of a medicated Shampoo for oily hair, you can easily clean excessive sebum from the scalp and make your hair looks dry and shining.
Treatment For Hair Loss
Nowadays, there are lots of shampoo in the market whose ingredients are effective in controlling DHT- A hormone that is responsible for hair fall, especially men.
Side Effect Of Shampoo
As the U.S. Food and Drug Administration classifies personal care products, it does not regulate them. Hence it is solely your responsibility to check the ingredients used in your shampoo.
If you have not checked yet, here is the list of ingredients that may cause you harm.
Propylene glycol, Sodium lauryl sulfate, and Synthetic fragrances are some of the most harmful ingredients used in shampoo.
Now let's have a look at the major side effect of using a shampoo containing harmful additives.
There are lots of research which claims that there are various chemicals which are used in shampoo may cause multiple health risks such as
Memory loss
Eye and skin related problems,
Damage to scalp and hair follicles
Hyper Pigmentation
Dizziness
Allergic reactions, and much more.
Conclusion
To reach a candid conclusion, whether the Shampoo is good or bad for hair, I have done extensive research and consulted various hair experts, reports, dermatologists, skin specialist doctors, hairstylists, and thousands of users like you and me.
Based on all reviews, opinions, and expert suggestions, I can say the use of a good shampoo that does not contain any harmful chemical additives once or twice in a week is good for our hair.
The shampoo is necessary for healthy hair and scalp, but expecting too much from your shampoo may lead to side effects.
So while choosing a shampoo for yourself, don't get influenced by mesmerizing advertisement looks for your requirement and wisely select the best Shampoo.
If you are facing hair loss, I recommend you use a good shampoo and Folexin hair Supplement made in the US in an FDA approved facility.
It contains Biotin vitamins Fo-ti and other ingredients that enhance hair regrowth.