There are thousands of customers shared their feedbacks about Juvetress Revitalizing Hair Therapy. If you're looking for Juvetress Hair Therapy review then don't skip any paragraph of this article.
Can you imagine yourself with no hair on head? Doesn't it discomfiting?
But…
All types of hair loss can be treated with medications. However, there are thousands of brands selling fake hair loss products.
Juvetress hair therapy is one of the most controversial hair loss product. There are mix of opinions of customers who used this product. That's why new customers can't decide whether he/she should buy Juvetress or not?
After using Juvetress Hair Therapy for 3 months and collecting thousands of feedbacks from the real customers, I have compiled this review article.
I hope it will clear our if Juvetress is a scam or not!…
What is Juvetress Revitalizing Hair Therapy?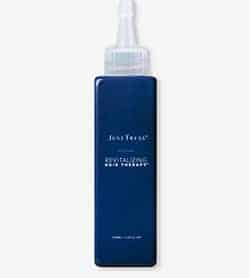 Juvetress founded by Dr. Hal Weitzbuch in California, USA. Dr Hal Weitzbuch is a award-wining dermatologist. He is a member of American Society for Mohs Surgery and hair restoration expert.
Juvetress Revitalizing Hair Therapy is an effective and unique formula to get thick, fuller and dense hair. It uses Redensyl formula that is one of the best alternative to hair transplant.
However, Redensyl formula is not effective for everyone because hair loss itself a complex phenomena. That's the reason, many customers has given negative feedbacks about the product.
Just like Minoxidil, Redensyl found effective in clinical trials. It promotes hair growth and give boost for hair density, fullness, thickness, and natural hair color.
What Ingredients Used in Juvetress Hair Therapy?
Redensyl is an active formula designed to fight against hair loss and promotes regrowth. Juvetress hair therapy uses following active ingredients-
Aloe Barbadensis Leaf Juice
Cetrimonium Chloride
Glycine Soja Germ Extract
Triticum Vulgare Extract
Propanediol
Larix Europaea Wood Extract
Green Tea Leaf Extract
Methosulfate
Ricinus Communis Seed Oil
Phenoxyethanol
Cetearyl Alcohol
Redensyl
Trideceth-6
Zinc Chloride
Propoxtetramethyl Piperidinyl Dimethicone
Panax Ginseng Berry Extract
Zinc Gluconate
Citric Acid
Biotin
For complete details about ingredients, visit the product page.
How To Use Juvetress Hair Therapy?
The company recommends applying a quarter size of Juvetress revitalizing hair therapy once daily. You can massage gently for better absorption by your hair scalp and follicles.
Do not rinse it and leave it as it is…
The product seems greasy and it has strong smell, so make sure you apply before going to bed. Also, don't forget to drink a glass of water to keep your hair growth cells hydrated.
Does Juvetress Hair Therapy Work?
If you explore the internet, you'll see various types of reviews of Juvetress. Some says- Juvetress Works while some says- Juvetress is Scam.
But, the truth is different…
Juvetress Hair Revitalizing Hair Therapy contains following active ingredients-
Redensyl
Chinese Skullcap
MICROSIL Volume
Clinical research and study has solid evidence of effectiveness of these ingredients in hair loss. Juvetress hair therapy uses 3 most advanced hair-revitalizing ingredients-
Redensyl– It is a powerful formula that can boost hair density, thickness, and fullness of hair in both Men and Women.
Chinese Skullcap– It's most ancient and effective medicines that gives strong and healthy hair.
Microsil Volume– It's an instant action ingredient that gives healthy and shiny hair.
These ingredients has passed clinical trials and found effective in various types of hair loss. However, hair loss itself a complex phenomena. So, it might not work for some types of genetic hair loss.
Also, it take little time to show any result. Most of the people want overnight result and it's not possible for any hair loss treatment.
That's the reason why people call Juvetress is a scam.
My Experience with Juvetress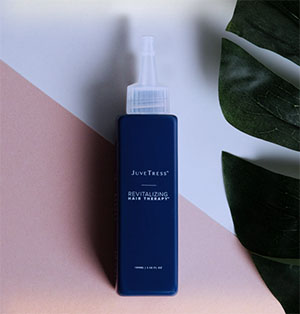 I ordered 3-month supply from the official store. I used it for couple of weeks and I personally didn't noticed any improvement after 3-months of use.
After that, I ordered 2-months supply and I'm still using it. However, after 125+ days has been passed and I haven't noticed any major difference. But, I can feel that my hair is little shinny and a bit strong.
So, it's too early to decide. I'll update this review after 6-months of use.
Update- I have used Juvetress for 5-months and I didn't noticed any result. So, I stopped using Juvetress hair therapy.
On my friend recommendation, I'm taking Folexin hair growth supplement and my hair feeling much stronger after 3-months of use.
Pros
The ingredients used in Juvetress was found effective to fight with hair loss in clinical trials.
The company offers 180-days refund policy.
Using this product is quite easy.
You'll get a shinny hair after couple of weeks.
Cons
There are lot's of negative reviews.
The products are quite expensive in comparison to competitors.
Some user noticed more sever side effects.
It's a chemical-based formula, so it always comes with side effects.
The company behind this product is not authentic.
The customer support is not that much responsive.
Juvetress Side Effects
Although it's passed the clinical trial but some users reported adverse effects on their health. Here are some side effects that Juvetress customers reported-
Some people noticed increased hair loss after using Juvetress hair therapy.
The hair seems greasy even after rinsing it in the morning.
The scent of this product might irritates you.
Final Verdict
I would like to summarise the entire story in a very few words. Juvetress Hair Revitalizing Therapy is a combination of good ingredients that are found effective in hair loss. However, most of the customers found it NOT effective.
I also used Juvetress for 5-months and I didn't noticed any positive result. I would not say- Juvetress is a scam because it there are some positive feedback too. But, it didn't worked for me.
Bottom Line

– Should You Buy Juvetress?
After using it for 5-months and checking customers reviews, I would not recommend Juvetress to my readers.
I would recommend a natural and effective hair growth product Folexin that uses Fo-Ti and Biotin as active compound.
Folexin is has lot's of satisfied customers and it's purely organic, hence there's not chance of side effects. Also, it's cheaper in comparison to Juvetress Hair Therapy.