A few years back, I too was exploring the internet to read the various hair growth product reviews. I also heard a lot about Shapiro MD Shampoo.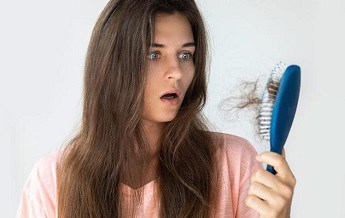 But, while reading some reviews- I found that there is mixed opinion about Shapiro MD Shampoo. Again, it drove into a dilemma.
Later, I finalized to test it for myself. I know- you too need an authentic Shapiro MD Shampoo Review. So, read this guide until the end. Because I'm going to share everything openly about this hair growth shampoo.
I know, after exploring the internet, you're confused- whether Shapiro MD Shampoo is a scam or legit?
Here I have covered all the aspects related to the product. And the most important my personal experience with this product.
So, let's start with it…
Shapiro MD Shampoo: Overview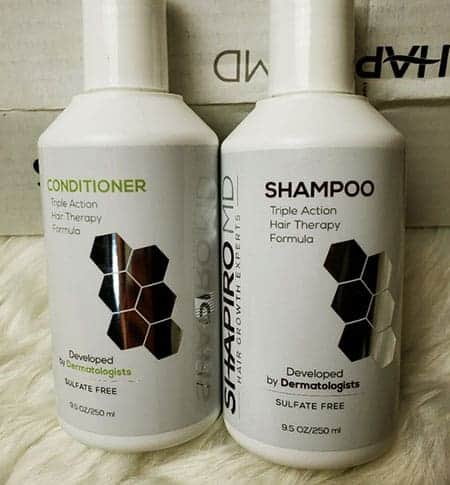 Shapiro MD (Hair growth Expert) is a California based brand owned by Dermatologists Dr. Steven Shapiro MD & Dr. Michael Borenstein.
The brand is known for various hair growth products such as Shampoo, Conditioners, Finasteride supplement, and foam.
It claims that all its products block DHT hormones with a Triple action, DHT Blocker. Dihydrotestosterone (DHT), an androgen excess, is considered a significant reason for hair loss in both men and women.
In men, it is DTH, which is considered as one of the main reasons for man pattern Baldness.
To control the DHT in Shapiro MD Shampoo, three natural ingredients are used, which I will discuss in detail in the Ingredient section.
Ingredients
It is tough to find all the precise information about the ingredients used in this product. Still, as per the claim and information provided by its founder, there are three primary ingredients of Shapiro MD which play a crucial role in controlling DHT.
The three primary ingredients of Shapiro MD Shampoo are as follow-
1. Saw Palmetto
There would be nothing wrong if I called it a universal ingredient in all hair growth shampoo.
To date, I have gone through more than 100 different hair growth shampoos, and out of this, 90 % had Saw Palmetto as an ingredient.
It is considered one of the best natural ingredients which block the DHT receptor.
It is a fact that Saw Palmetto is only effective in hair loss caused by DTH as it only blocks DHT receptors. It is not much useful for hair loss caused by anything other than DHT.
2. EGCG (Epigallocatechin-3-Gallate)
EGCG (Epigallocatechin-3-Gallate), for the first time when I introduced this term, it took me a while to understand it.
I thought it was a chemical-based ingredient, but it is an active ingredient of GREEN TEA, which most of us love to have.
The EGCG is considered one of the best antioxidants, and it is equally effective in DHT blocking. It also protects hair follicles from damage, and as a result, you will find it one of the best ingredients for hair growth.
3. Caffeine
Caffeine is one of the three main ingredients. It is considered as one of the best antioxidants. Caffeine also stimulates hair follicles, which are suitable for hair growth.
As per a report published in NCBI, our scalp quickly absorbs caffeine when topically applied in the form of shampoo, and it is clinically proven that caffeine is effective in blocking DHT.
But I like to mention here one personal problem I experienced with caffeine-infused Hair Growth Shampoo- Once I stopped the regular use of it, I again started facing hair fall.
In that case, I find Folexin as a better option as its results last even after I stop using it.
Is it suitable for all types of hair fall?
The founder of Shapiro MD hair Growth Shampoo admits that all products of Shapiro HD use Triple action DHT blocker.
If your hair fall is caused by the DHT, you will find this product effective.
But other than DHT there are hundreds of other reasons and lack of minerals and vitamins which cause hair fall. In that case, the result of this product is unsatisfactory.
That's the primary reason why you get a mixed opinion on the internet. In short, Shapiro MD Shampoo is only effective in blocking DHT.
If you don't know the exact reason behind your hair fall in that case, you can take Folexin– (my #1 recommendation), which can cure hair loss caused by any reason with no side effect.
How To Use Shapiro MD Shampoo?
It is easy and simple to use. All the instructions are mentioned on the package. To get the optimum result, it is recommended to use it once in a day.
For the best result, what I used to do is put Shapiro MD Shampoo on my scalp and massage it all over the scalp with my finger. Wait for 3 minutes, then rinse.
Once I am done with the shampoo, I apply conditioner and follow the same process. Massage it properly, leave it for 3 minutes on hair after 3 minutes rinse it.
If you find it hectic, then you can opt for the Natural kit. You will get a bottle full of foam. What you need to do is just pump the bottle and apply the foam directly to the dry hair, and you do not need to rinse.
Pros
Best suited for hair loss caused by DHT.
Caffeine and Saw Palmetto are legitimate DHT Blocking hair loss ingredients.
It works for both- Man and Women.
Shapiro MD comes with a money-back guarantee.
Cons
Not effective in hair loss caused by other than DHT.
There are quite a few active ingredients.
Super expensive compared to other Hair Loss products.
Shapiro MD Shampoo Customers Reviews
Before buying any type of product, I never miss checking the user reviews of different platforms because it is the user who uses the product and experiences its outcomes.
An expert can guess the result based on the experience of going through the ingredients and the specification, and in some cases, it may be biased. Still, the user always shares their real experience with products.
Here's what Shapiro customers say about this product-





My Experience with Shapiro MD Shampoo
I was also facing a hair fall problem for over a year. During this period, I have tried lots of hair growth, shampoo, oils, pills, etc.
The Shapiro MD Shampoo is also one of them which I have used continuously for 3 months once in a day.
Now It's time to give my verdict on- is Shapiro MD Shampoo is a Scam or Not?
Based on my experience, I have to say Shapiro MD Shampoo is NOT a scam, but at the same time, I also admit that Shapiro MD is not as effective as it claims.
After using it for three months, I found a slight reduction in my hair fall. The growth was prolonged but is improving with every passing month.
But for me, it becomes difficult to continue it after three months as it is expensive, and the result is not up to the mark.
So I stopped using it after three months, and here comes the sad part once I stopped using it after a few day's hairs fall again to get started.
The one thing which I want to highlight is that I don't know what the exact reason behind my hair fall is.
There might be a chance that the reason behind my hair fall is something other than DHT. That is why I don't get the expected result.
Or I need to continue for a few more months to get the desired result.
Should You Buy It Or Not?
If I talk about my experience with Shapiro MD Hair Loss Shampoo, it was not satisfactory even after the continuous use of three months.
I have seen some improvement after using it for three months, but it was something which I witnessed after using Folexin Hair Supplements for one week.
The result of Folexin is so satisfactory that, to date, I don't find any other effective alternative.
The best part of Folexin is that it suits everyone, no matter what the reason for your hair fall, it boosts its growth, and the most important thing is it is cheaper and affordable. If I have to choose from Folexin and Shapiro MD, I will choose Folexin for my hair.
Conclusion
After going through all mentioned above, now you are aware of all pros, cons, benefits, and limitations of Shapiro MD Hair Growth Shampoo.
The three primary ingredients are Palmetto Berry extract, Epigallocatechin gallate, and caffeine all control DHT.
This product's limitation is that it is not effective in a hair fall, which is caused by hundreds of reasons other than DHT. It is also expensive as compared to many other effective products like Folexin.