Hair is supposed to be the crowning glory. With exposure to harsh weather, chemicals, and imbalances in hormones, hair growth is restricted and hair loss starts. Proper care and attention can bring back life to the hair.
There are several natural home remedies that can be helpful in treating various hair-related issues like hair loss, dandruff, brittleness, and dryness. Let's have a look at some of the best home remedies for hair growth that can save the expenses of regular salon visits.
Best Home Remedies For Hair Growth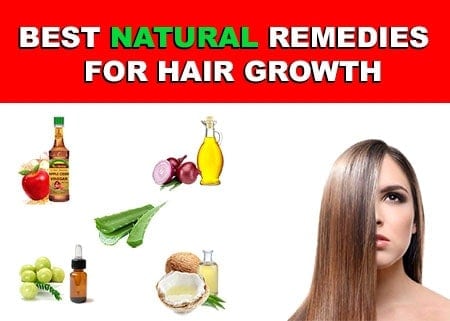 Stop using chemical-based hair styling products and use these natural remedies to strengthen your hair-
1. Saw Palmetto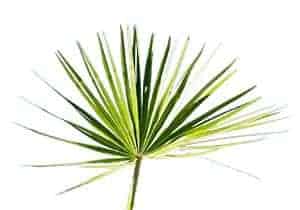 Saw Palmetto is a member of the palm family. Although, it's not a home remedy but it's the most effective natural remedy for hair growth. The powder obtained from the berries of this shrub is used in various products that treat hair loss.
It restricts the conversion of testosterone into DHT (Dihydrotestosterone). It is believed that DHT is associated with hair loss. There is a lot of scientific evidence of the effectiveness of Saw Palmetto for hair growth.
Benefits
Saw Palmetto prohibits the formation of DHT that causes pattern baldness in males and females. With anti-inflammatory properties, this ingredient helps in improving the health of the scalp. It also plays a major role in promoting hair growth and strengthening the hair follicle.
Ingredients
Saw Palmetto Capsules & Shampoo
How To Use Saw Palmetto For Hair Growth
It can be taken orally as a capsule.
There are many shampoos available that contain Saw Palmetto. You can create a treatment using the shampoo. Rub it on the scalp and let it sit for at least five minutes then rinse it off.
2. Pumpkin Seed Oil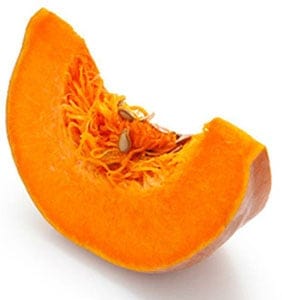 Pumpkin is an incredible ingredient that is loaded with nutrients that promote hair growth. Dried, hulled, and roasted pumpkin seeds are coldly compressed to extract pumpkin seed oil. It is used as a topical treatment for hair.
Benefits
Pumpkin seeds are loaded with nutrients like omega-3s, zinc, vitamin E, essential fatty acids, vitamin K and phytosterols. It nourishes the hair follicles and increases hair growth.
Ingredients For Hair Mask
2 Tablespoons of pumpkin seeds oil and 2 egg yolk.
How To Use
A hair mask can be made by combining 2 egg yolks and 2 tbs. of pumpkin seed oil. Make it dilute by adding some water. Massage it properly over the scalp. Rinse it with cold water after letting it sit for 15-20 minutes.
Ingredients For Hair Oil
2 Tablespoons of coconut oil and castor oil, 4 Tablespoons of pumpkin seed oil.
How To Use
Mix 4 tablespoons of pumpkin seed oil with equal proportion of castor and coconut oil. You can store this hair oil in a bottle and apply it over the scalp 30 minutes before shampoo.
Ingredients For Hair Mist
1 Cup of rose water and 1-2 Tablespoons of pumpkin seed oil.
How To Use
Mix 1 cup of rose water and 1-2 tablespoons of pumpkin seed oil and store in a spray bottle. This hair spray gives best results on slightly damp hair after shower.
3. Apple Cider Vinegar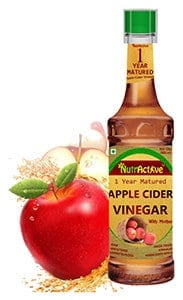 Apple cider vinegar is a natural remedy for many hair related problems like hair loss, scalp itchiness and split ends. It also helps to get rid of dandruffs.
Benefits
It has antimicrobial properties that are helpful in proper cleansing of hair scalp. Apple cider vinegar also restores the natural pH of the hair scalp and hair that results in hair growth.
How To Use Apple Cider Vinegar For Hair Growth
Create a solution by adding apple cider vinegar to a bowl of water. Use it for final rinsing the hair after washing the shampoo.
4. Onion Oil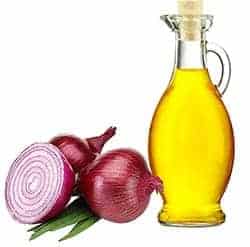 Onion oil is a natural ingredient that is very effective for hair growth and a healthy scalp. Onion is rich in sulfur and treats breakage, split ends, and thinning of hair.
It also improves the blood circulation and quality of hair follicles. Being a natural conditioner, it is extremely useful in preventing dryness and controlling frizz.
Ingredients
Chopped Onion and Cotton ball.
How To Use Onion Oil For Hair Growth
Extract onion juice by blending chopped onions in a blender. Apply this juice on the scalp with the help of a cotton ball and let it sit for 10 minutes. Finally, wash your hair with water.
5. Amala Oil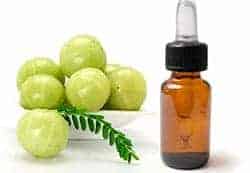 Amala oil is extracted from Indian gooseberry. It is used for the treatment of hair loss and premature greying of hair. It has lots of nutrients and has been a part of Ayurvedic treatment for many years.
Ingredients
Amala juice, Lemon juice.
How To Use Amala Oil For Hair Growth
Take 2 tablespoon of Amala juice and 2 tablespoons of lemon juice. Prepare a solution by mixing them and massage it on the scalp gently. Rinse it off with lukewarm water for shiny and healthy hair.
Benefits
It contains Vitamin C, flavonoids and polyphenols. Amala oil is effective in reducing dandruff and treating a condition known as Androgenic alopecia. Amala prevents dryness of the scalp by acting as an emollient moisturiser.
6. Eggs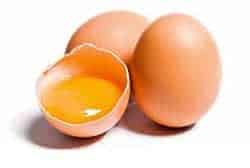 Egg yolk is high in nutritional value that facilitates hair growth and shine in hair. Eggs are useful in treatment of brittle hair and hair loss.
Benefits
Egg is a rich source of protein and other nutrients like zinc, iodine, iron and selenium. The vitamin prevents hair fall and imparts a nice shine to the tresses. The natural fats present in the hair follicles enhance strength of hair.
Ingredients
Honey, one egg, olive oil and a cup of hot water.
How To Use Eggs For Hair Growth
Take a bowl and mix one egg with one cup of hot water, one tablespoon of olive oil, and honey. Stir the ingredients well to prepare a paste-like consistency.
Apply it over the hair and scalp properly and leave it for around 15 minutes. Wash the hair with an organic shampoo.
7. Coconut Oil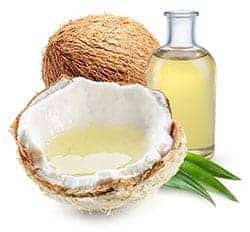 Coconut oil helps in getting healthy and fast-growing hair. The nutrients in coconut oil promote hair growth and prevent damage. Being a natural fatty acid, coconut oil helps in calming scalp irritation, treating the split ends, and fighting the fungal infection.
How To Use Coconut Oil For Hair Growth
Take lukewarm coconut oil and gently massage your scalp and hair using the fingers. Make a bun of hair and cover it with a towel.
After leaving it for 30 minutes, wash the hair with regular shampoo. To increase the nutritional value, you can also add aloe vera gel, egg white, avocado, olive oil, and argan oil.
8. Aloe Vera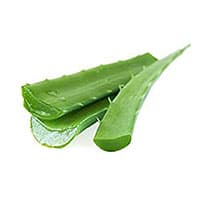 Aloe vera is a plant that has fleshy leaves with gel inside. It has miraculous benefits for the health of hair. Though aloe vera gel and juice is available in the market, natural plants can be easily grown at home.
Benefits
It is rich in Vitamin A, C and E. The vitamins promote hair growth. Vitamin B12 and folic acid prevent hair loss. It also contains some enzymes that remove dead scalp cells. With cooling and soothing effect, it also treats scalp itchiness.
How To Use Aloe Vera For Hair Growth
Extract the aloe vera gel from the aloe vera leaf. Apply this gel over the scalp with help of fingers. Let it sit for at least 45 minutes and then rinse it off.
Final Verdict
Hair fall is no less than a nightmare for people. Everyone wants long, strong, and shiny hair. Try out the above-mentioned remedies that are natural and effective to treat hair loss and promote hair growth.
Natural ingredients have lots of nutritional benefits. Use these ingredients on a regular basis for healthy hair. Also, I found Folexin daily supplement is very effective in hair growth. You can take it twice a day with normal water.