For me, it is terrifying to even imagine myself with thin hairs and my hubby with the bald head. Ultrax Labs Hair Surge Shampoo and Conditioner got insane attention from women.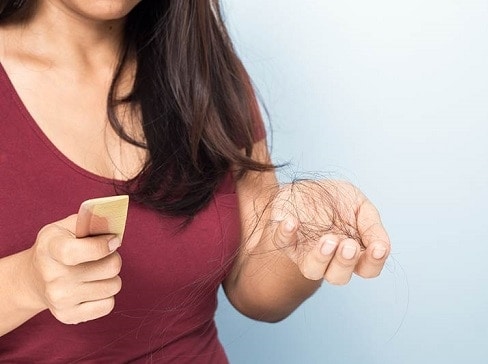 I am sure you too fascinated about it. That's why you are looking for the Ultrax Labs Hair Surge Review.
To find the best hair growth shampoo, creams, and hair growth supplement for my hubby, I did in-depth research on various hair growth products and tried some of the best out of it.
Ultrax Labs Hair Surge Shampoo is one of them. Which my hubby used for three months on a hit and trial basis, because at that time, there were no enough reviews, and user feedback was available about this product.
Here, I am with the detailed review and my experience with Ultrax labs hair surge shampoo to help out thousands of people like you, who want to read an honest Ultrax Lab Hair Surge Shampoo reviews before placing an order.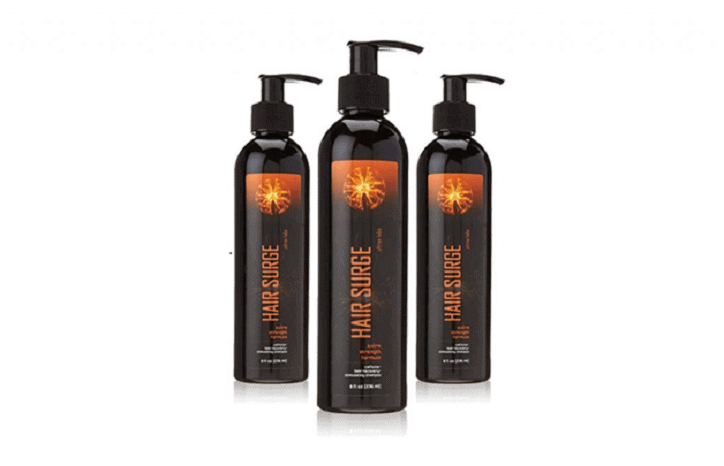 Ultrax Labs Hair Surge Shampoo Review
As per the manufacturer claims Ultrax Lab Surge Shampoo is one of the best hair growth shampoo available in markets and various e-commerce sites.
It is equally suited for men and women, so if you are a couple having hair fall or hair thinning issues, you can go for it.
It is one of the most popular hair growth shampoo available on Amazon. Once you look for the reviews of this product, you will find more than 8000 user reviews, and the overall review rating is 4.
But more importantly, is it all real reviews?
And the one more thing Is it guaranteed that if more than six thousand people find it useful, it will also suit you?
So, to know all about Ultrax Lab Surge Shampoo in detail stay tuned with me till the last and I assure you at the end, you will be easily decide- Is this product worth a try or not?
Let's dive into the details with the very basic…
Ingredients
It is an essential part of any product because it is the ingredient that makes a product effective or ineffective.
When I buy this Surge Shampoo for my hubby for the first time, there were not enough reviews, but, after going through the ingredient, I get convinced and give it a try.
The prime ingredients of Ultrax Lab Surge Shampoo are:-
1. Caffeine
It is a primary active ingredient of Ultrax lab surge shampoo. It is a natural substance that extends the life cycle of hair follicles and also provides nutrition to the hair follicles.
In Surge Shampoo caffeine is combined with Cocamidopropyl betaine, another organic compound obtained from coconut oil/milk.
These together improve hair growth and stimulate the hair follicles and prevent hair fall. Caffeine also adds shine to your hair.
2. Saw Palmetto
It is a crucial ingredient of Ultrax Lab Surge Shampoo. Saw Palmetto is an ingredient that you will find in almost every hair growth product. The reason behind the use of Saw Palmetto is its ability to block DHT.
Dihydrotestosterone (DHT) is an androgen. As per the research DHT the leading reason behind the baldness in men. In many cases, DHT while flowing through bloodstream links with the receptors on hair follicles in your scalp and causes rapid hair fall.
Here come Saw palmetto one of the best organic DHT Blocker. It is clinically proven that Saw palmetto is very much useful in blocking DHT.
Once DHT gets to prevent the hair fall get reduced, and hair follicles start working efficiently. Result in re-growth of healthy, shiny, and thick hair.
3. Ketoconazole
It is one of the three primary ingredients used in Ultrax lab surge shampoo. The anti-inflammatory and anti-fungal properties of Ketoconazole eliminate fungi and yeast, which cause infection and dandruff.
The use of Ketoconazole as a shampoo ingredient eliminates dandruff and other harmful fungi on the scalp and enhance natural hair growth.
How to use Ultrax Surge Shampoo?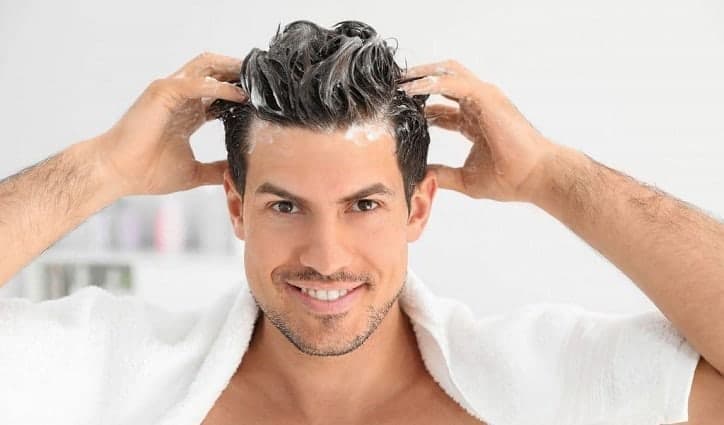 There is nothing specific cares you need to take before using this product. You need to follow the general procedure which we all follow while using any shampoo.
For best result, wet your hair before using the shampoo. Once you put the surge shampoo on your wet hair, massage it properly on your scalp.
Now leave it for 3-4 minutes so that all the ingredients used to get absorbed by your scalp and skin. After five minutes, wash off your hair.
It is recommended to use 4 to 5 times a week for getting the best-desired result. In my case, my husband and I use it on every alternate day, i.e. Three times in a week.
Pros and Cons
Nothing is perfect in this universe; everything has some significant pros and cons. Here I am also listing some of the notable pros and cons of this product which helps you in deciding whether this product is the best-suited product for you or not.
Let's, starts with the significant Pros of Ultrax Lab Surge Shampoo.
Pros
Hair surge helped people to stimulate hair growth and repair damaged hair.
Company of this product gives the 100% money-back guarantee.
By using this hair surge no need to use conditioner.
Caffeine fights with androgenetic alopecia and nourish hair follicles to grow hair fast.
Saw Palmetto helps to block DHT and help to reduce hair fall.
Surge Shampoos has more than six thousand positive reviews on Amazon.
Cons
This product is not suitable for sensitive skin. So if you continue to use this can lead to allergies.
In many cases cause an allergic reaction to women.
It is expensive compared with other anti-hair loss product like Folexin.
My Experience With Ultrax Lab Surge Shampoo
My overall experience with Ultrax Lab Surge Shampoo is neither good nor bad. In the beginning, I order one packet of it for my hubby, and later I order one for myself also.
We have used this Surge Shampoo daily for two months after using two months I didn't find any notable growth in my hair yet.
In the case of my hubby, the result was a little bit better as compared to me. He uses it daily for the three months, and at the end of three months, his hair fall was a little bit controlled.
As it is costly as compared to other hair growth supplements like Floexin, It was tough to continue after three months.
Final Verdict
Ultrax Lab Surge Shampoo is one of the most popular hair Growth shampoo available on Amazon with more than eight thousand positive reviews.
It contains three primary active ingredients which support hair re-growth. As per user reviews and based on ingredients used, it is most effective for men as compared to women.
If I compare it with Folexin, I found Folexin as a better alternative to it. Folexin is equally suited for both men and women, and it is very cheap as compared to other hair growth products.
All the ingredients used in Folexin are organic, so there is a negligible chance of side effects and allergic problems.
If you ask my verdict on this product, you can give it a try, but I recommend Folexin as a primary hair growth supplement.