You may experience hair fall and hair thinning due to various reasons, such as stress, genetic inheritance, hormonal imbalance, the side effect of medical treatment, and so on.
Do you know in most of the cases the main culprit behind the hair fall is DHT?
By controlling the amount of DHT in your body,you can reduce the chance of hair fall or you can controll your hair fall.
You can control DHT in your body by using a DHT Blocker Shampoo or taking a DHT Blocker Pills.
But it is a fact, that all the hair shampoos claiming themself as a DHT blocker are not effective. The market is full of fake DHT blocker shampoo.
To help you in getting some of the best and clinically proven DHT blockers hair shampoo, I am here with this article.
Before discussing the 5 Best DHT Blocker Shampoo, I would like to start with a brief introduction of DHT for those who are still not much aware of it.
What is DHT Hormone?
DHT is the acronym of an androgen called Dihydrotestosterone. An androgen is a sex hormone which responsible for the development of "male sex characteristics", such as body hair.
But excess to it can also make you lose your hair faster and earlier.
Because, it is clinically proven that DHT causes hair follicles to miniaturize, and this contributes to alopecia also known as male pattern hair loss.
DHT blockers and inhibitors are used to control the production of DHT in the body.
5 Best DHT Blocker Shampoo
DHT Blocker shampoo uses various DHT Blocker ingredients in it. To control the production of DHT in the body.
For being the best DHT Blocker Shampoo, the shampoo should contain clinically proven ingredients such as Biotin, Saw palmetto, vitamins, etc in it.
Here are the 5 Best DHT Blocker Shampoos that stop hair loss:
1. Ultrax Labs Hair Growth Stimulating Shampoo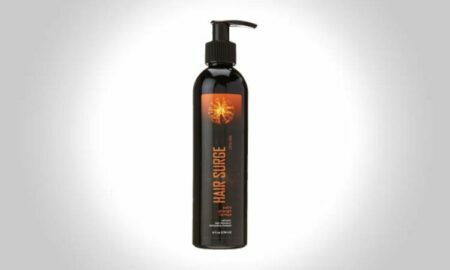 Ultrax Labs Hair Surge Shampoo is one of the best DHT blocker shampoo available in the market.
The shampoo contains some of the best effective DHT blocker ingredients in it. It not only effective in blocking DHT, but it also supports hair regrowth.
Some of the key ingredients used in Ultrax Labs Hair Surge Shampoo are ketoconazole, saw palmetto, and caffeine. These all ingredients are very effctive in controling DHT.
The ingredients of shampoo easily penetrate through the scalp and support the health of hair follicles.
Hair surge helped people to stimulate hair growth and repair damaged hair.
And the best thing about this product is available with a 100% money-back guarantee.
2. Pura D'or Original Anti-Thinning Shampoo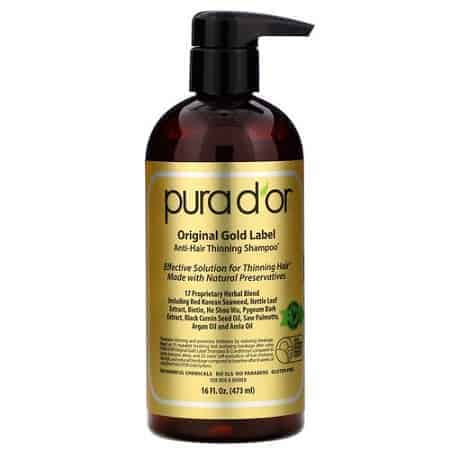 PURA D'OR Original Anti-Thinning Shampoo is one of the most popular anti-thinning shampoos. The product is very effective in blocking DHT.
The Shampoo contains 24 different ingredients out of which 17 ingredients are clinically approved, DHT Blocker.
PURA D'OR Original Anti-Thinning Shampoo not only blocks the DHT but also strengthen, condition, and nourish your hair, follicles, and scalp without leaving any oily residue.
These all qualities of this shampoo together makes it one of the best DHT Blocker and hair growth Shampoo.
3. Honeydew Biotin Shampoo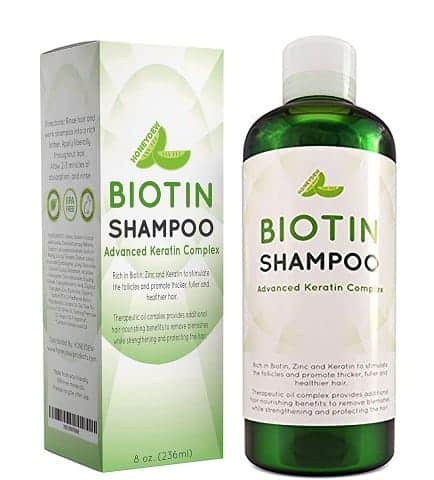 Biotin is clinically proven ingredients that support hair growth and reduce hair fall.
It is clinically proven that the deficiency of Biotin can cause hair loss.
Honeydew Biotin Shampoo is one of the best hair growth shampoo for color-treated hair.
It is not only good for color-treated hair but also equally effective for damaged hair and oily scalp.
The other ingredients along with Biotin stimulates the hair follicles and removes the buildup of DHT from the scalp and keeps the skin moisturized and conditioned.
The best thing about Honeydew Biotin Shampoo is it do not contain any GMO ingredients and can be used by both men and women.
4. Shapiro MD Shampoo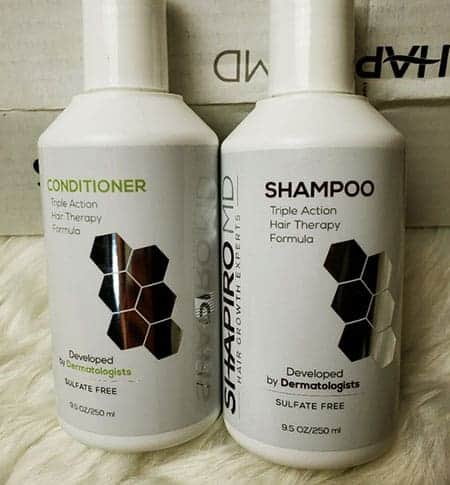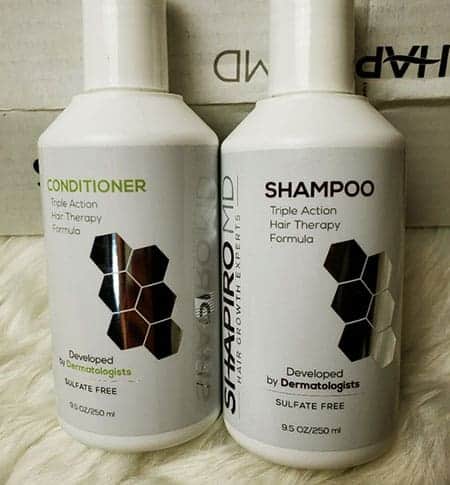 The Shapiro MD Shampoo used a triple-action DHT Blocker which makes it one of the most effective DHT Blocker Shampoo.
The three main ingredients used in this shampoo are caffeine, Saw Plametto and EGCG (Epigallocatechin-3-Gallate).
All these three key ingredients are clinically proven, DHT Blocker. The caffeine present in it is equally absorbed by the scalp and it stimulates the hair follicles.
The Shapiro MD Shampoo can be used by both man and women for a effective hair growth.
Shapiro MD Shampoo comes with a money-back guarantee.
These all make it one of best DHT Blocker Shampoo which deserve a try.
5. Revita Hair Growth Shampoo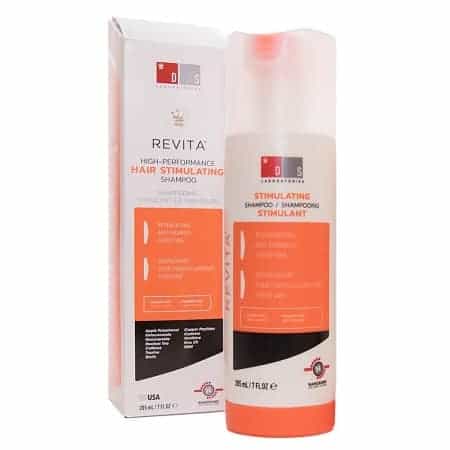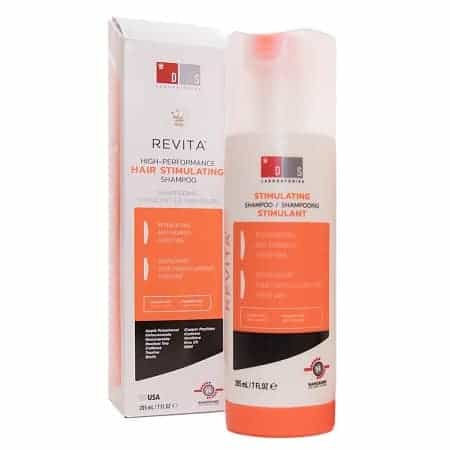 Revita Hair Growth Shampoo is a hair stimulating shampoo made by DS Laboratories.
It is a well-known shampoo used by most of the men across the world facing pattern baldness.
The Androgenic Alopecia-man Pattern Baldness is mainly caused by DHT.
The hair stimulating compounds such as Caffeine, Biotin, etc present in Revita Hair Growth Shampoo is effective in controlling DHT.
It can be used by men and women and suitable for all hair types.
Conclusion.
The market is full of self-claimed best DHT Blocker Shampoo but Getting an effective DHT Blocker Shampoo is not an easy task.
It is very difficult to the effectiveness of a product without using in. To make it easy for you I decide to write this article.
All the above mentioned DHT Blocker Shampoo are selected from more than a hundred other self claim DHT Blocker Shampoo.
The above mentioned shampoo are selected on the basis of ingredients used,expert opinion,real user's feedback and my personal experience after using it.
You can choose any of the above mention Shampoo to cure your hair loss and hair thinning.